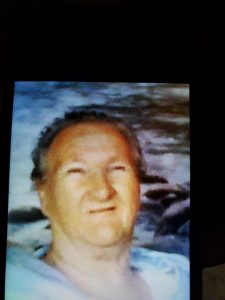 Mrs. Naomie Ruth Taylor, of Greensburg, daughter of the late Floyd Marshall Pope and Goldie Marie Drake Pope, was born March 15, 1935 Bartholomew County, Indiana. She died at 7:13 A.M. Thursday, February 6, 2020 at Jane Todd Crawford in Greensburg, Ky. Age:84
She professed faith in Christ and was a member of Caldwell Ridge Baptist Church.
Naomie was a devoted wife and a homemaker.
She united in marriage to Walter R Taylor and he preceded him in death March 9, 1987.
She is survived by five sons and two daughters :Danny Pope and wife, Jeanine of Columbus, Indiana, Wallace Taylor and wife, Crystal of Metcalfe County, William Taylor and wife, Jen of Columbia, Kenny Taylor and wife, Cheryl of Hazard, Adam Taylor of Campbellsville, Goldie Bybee and Tammy Taylor of Columbia, several grandchildren and a host of many other relatives and friends.
She was preceded in death by three sisters and one brother.
The Funeral Service for Naomie Ruth Taylor will be Conducted at 3:00 P.M., Sunday, February 9, 2020 at Auberry-Gupton and Chandler Funeral Home with burial to follow at Cold Springs Cemetery in Liberty.
Visitation will be 1:00 P.M., Sunday, February 9, 2020 until the time of the service.
Family request donations Funeral Expenses and can be made at the Funeral Home.