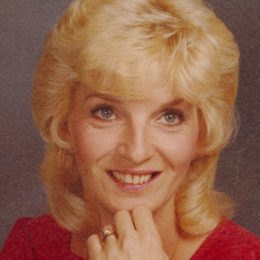 Dolores Faye Wicker of Campbellsville, KY, was born October 26, 1942, in Bradfordsville, KY, to the late K.C. Abell and Velma Irene King Abell, and departed this life Saturday, December 2, 2023, at her residence. She was 81 years of age.
She was of the Christian Faith and loved reading, flowers, and animals, and before becoming disabled she liked to fish.
She is survived by one son and one daughter: Larry Davis Wicker and wife Bonnie Faye Wicker, and Gina Lynn Wicker Kirkland all of Campbellsville.
Four grandchildren: Cody Wicker and wife Terri Ann, Logan Wicker and wife Mylea all of Campbellsville, Dawlton Kirkland, and Donovan Kirkland and fiancé Hannah both of Lebanon. Five great-grandchildren: Carmen, Heidi, Wyatt, Whitney, and Wes, and a host of other relatives and friends.
Also, a dear special friend: B.J. Thomas, and her two beloved cats, Shadow and Teka.
A memorial service will be held Tuesday, December 5, 2023, at 7:30 P.M. at the L.R. Petty Funeral Home Chapel  1765 New Columbia Road Campbellsville.
The family has requested visitation on Tuesday, December 5, 2023, from 4:30 – 7:30 P.M. at the funeral home.

Read More