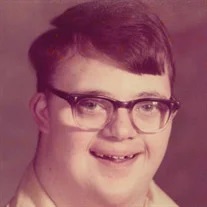 Jerry D. Murphy of Decatur, Illinois, formerly of Campbellsville, son of Faye Murphy and the late Samuel E. Murphy, was born September 28, 1954. He died Thursday, March 23, 2023 at the age of 68.
Jerry is survived and missed by his loving mother, Faye Murphy. Forever loved and cherished by his sister, Julie Murphy (Mike Kovach) as well as many other extended family and friends will forever miss his incredible kindness and his beautiful soul.
Jerry was preceded in death by his father, Samuel E. Murphy and a brother, Edward Lee Murphy as well as his grandparents, and many uncles, aunts and cousins.
VISITATION: 10:00 A.M. – 11:00 A.M., Wednesday, March 29, 2023 at Parrott & Ramsey Funeral Home in Campbellsville
FUNERAL SERVICE: 11:00 A.M., Wednesday, March 29, 2023 at Parrott & Ramsey Funeral Home in Campbellsville
BURIAL:  Jones Chapel Cemetery
Read More