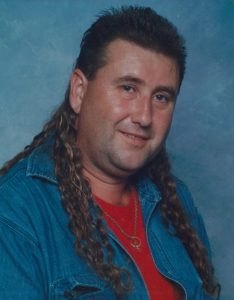 Mr. Bobby Joe Dile of Greensburg passed from this life on Thursday, July 12, 2018 at the Medical Center in Bowling Green after an illness. Born on January 19, 1961 to Evelyn (Price) and the late Kenneth Dile, he was 57 years, 5 months, and 23 days of age. Mr. Dile was a retired employee of the Fruit of the Loom plant in Campbellsville, and was of the Baptist faith. He was affectionately known as a great friend with a genuine, kind, and giving heart, and was described as the type of person who, "If he had a dollar, you had a dollar."
He leaves to mourn his passing:
Two daughters: Reva Shianne Lee of Lexington, and Rhianna VanVlymen of Columbia,
His mother: Evelyn Dile of Greensburg,
Two brothers: Kenny Dile and Jeff Dile, both of Greensburg,
A close friend: Harold Shirley of Columbia,
And a host of other friends and family.
He was preceded in death by his father, Kenneth Dile, in 2016, and his soulmate, Margaret Mason Smith, in 2018.
There will be a memorial service to honor the life of Mr. Dile on Monday, July 16, at 1:00 PM EST (12:00 PM CST) in the chapel of the L.R. Petty Funeral Home and Cremation Service, 1765 New Columbia Rd, Campbellsville, KY.
The family will receive friends at the funeral home on Monday, July 16, after 12:00 PM (11:00 AM CST) until time for the service.

Read More