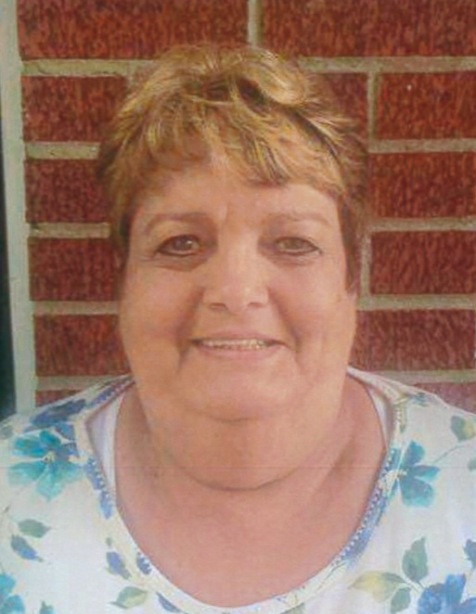 Mrs. Mary Lee Corbin of Campbellsville, daughter of the late Tommy Lee and Patsy (Wright) Smothers, was born on May 7, 1956 in Lebanon. She departed this life on Sunday, August 7, 2022 at her home being 66 years of age. She had made a profession of faith in Christ and attended Bible Baptist Tabernacle. She had many hobbies in this life, but none were as important as her family. Her wish was to be remembered as a mother and grandmother, and she excelled at both roles.
She leaves to carry her legacy:
Four children: Lisa Appleby, Virgil Corbin and wife Tiffany, Travis Corbin and wife Karen, and Chris Corbin and wife Sharin,
Five siblings: Emily Mann and husband Kalvin, Ann Felton and husband Allen, Jack Smothers and wife Ethel, Mark Smothers and wife Cathy, and Martha Propes and husband Brent,
Thirteen grandchildren: Dakota Corbin, Renee Corbin (Cody Garrett), Sienna Corbin, Brianna Berry, Dylan Berry, Dalton Berry, Ashton Corbin, Easton Corbin, Braydon Corbin, Mariah Appleby, Michael Appleby, Landin Corbin, and Ellie Corbin,
Sixteen great-grandchildren,
And a host of nieces, nephews, cousins, and other relatives and friends.
She was also preceded in death by a granddaughter, Lexy Corbin, a son-in-law, Richard Appleby and a long time companion: Edward "Peewee" Dulworth
There will be a funeral service to honor the life of Mrs. Corbin on Friday, August 12, 2022 at 11:00 AM in the chapel of the L.R. Petty Funeral Home, 1765 New Columbia Rd, Campbellsville, KY. Pastor Bob Cutler will officiate. Burial will follow in the Tallow Creek Cemetery.
The family will receive friends at the funeral home on Thursday, August 11, after 5:00 PM.
In lieu of flowers, please consider memorials in the form of donations to Hosparus of Green River or Gideon Bibles. Those can be made in person at the funeral home.

Read More