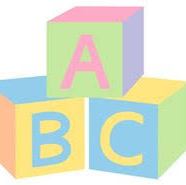 Master Bryson Carter Davis, infant son of Deondrick and Bethany (Somerville) Davis of Campbellsville, was stillborn on Wednesday, September 20, 2017 at the Taylor Regional Hospital.
Besides his parents, he is survived by:
Two brothers: Trenton Popplewell and Lynex Davis, both of Columbia,
His grandparents: William and Diane Cornish of Maryland, and Judy Somerville of Columbia,
Several aunts and uncles: Cortney Cornish of Maryland, Kim Meadows and husband Tim of Greensburg, Christie Brown of Columbia, Jason Somerville and wife Leslie of Columbia, and Jenny Winchester of Columbia,
And a host of other cousins and family friends.
There will be a graveside service to honor Master Bryson on Saturday, September 23, 2017 at 11:00 AM EST (10:00 AM CST) at the Cane Valley Cemetery, Cane Valley Road, Columbia, KY. Bro Randy Parnell will be officiating.

Read More