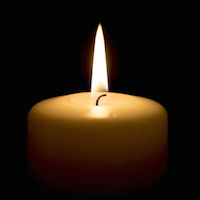 Mr. Sylvester Hermond "Cecil" Atwood of Campbellsville passed from this life on Saturday, December 9, 2017 at his home. Born on September 7, 1947 to the late Pryor and Eller (McDonald) Atwood, he was 70 years, 3 months, and 2 days of age. Mr. Atwood had made a profession of faith in Christ and was of the Baptist faith. He was a former stave mill worker and enjoyed living a quiet and simple life.
He leaves to cherish his memory:
Three siblings: Paul Atwood and wife Linda of Campbellsville, Joseline Gabbert of Campbellsville, and Betty Hoosier of Elk Horn,
And a host of nieces, nephews, and other relatives and friends.
He was also preceded in death by six siblings: Donnie Atwood, Bill Atwood, Chester Atwood, Genevie Graham, Mitchell Atwood, and Helen Atwood.
There will be a funeral service to honor the life of Mr. Atwood on Tuesday, December 12, 2017 at 1:00 PM in the chapel of the L.R. Petty Funeral Home, 1765 New Columbia Rd, Campbellsville, KY. Bro. Raymond Atwood will be officiating. Mr. Atwood will be laid to rest in the Jones Chapel Cemetery immediately following the service.
The family will receive visitors at the funeral home on Tuesday, December 12, after 10:00 AM until time for the service.

Read More