JEWELL DEAN SULLIVAN JONES OBITUARY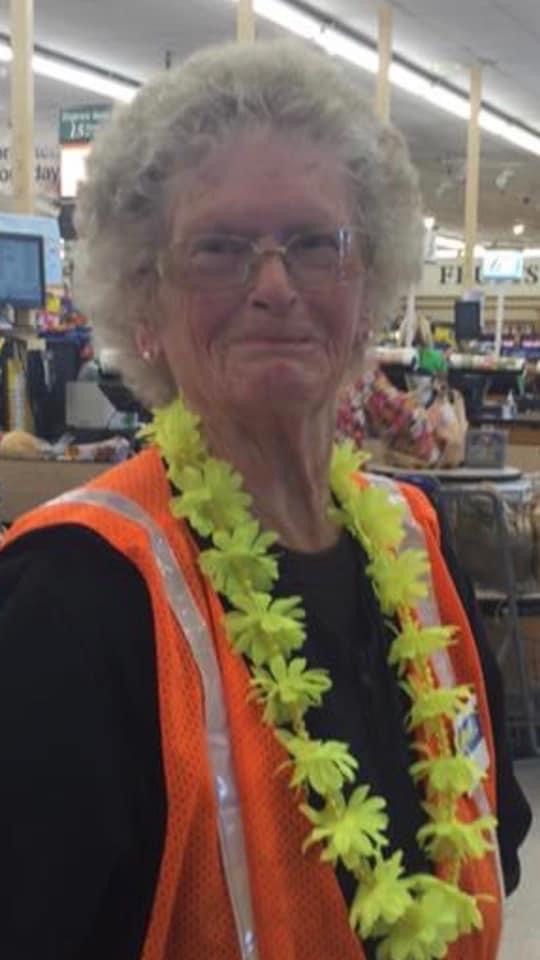 Jewell Dean Sullivan Jones, 85, of Campbellsville, Kentucky, daughter of the late Stanley Sullivan and Myrtle Bookout Sullivan, was born July 10th, 1937, in Taylor County and departed this life on Thursday, July 28th, 2022, at Taylor Regional Hospital.
She professed her faith in Christ and was a member of East Campbellsville Church of God. Jewell was very well known in Campbellsville as an employee of Kroger on Broadway for approximately 10 years.  Her pleasant personality, bright smile, and the passion she had for her job brought joy to anyone around her.  She worked at Fruit of the Loom for 40 plus years.  Jewell loved spending time in the kitchen, watching cooking shows and using her skill to cook for her family.  She enjoyed gardening and spending time with her dog "Ginger."  She was a loving wife, mother, sister, grandmother, and friend to all that knew her.
Jewell united in marriage to the love of her life at the age of 18 to Lloyd Harold Jones, who precedes her in death on January 1st, 2011.
Jewell is survived by:
Two granddaughters: Brittany Nichole Jones and her fiancé, Chance Bishop of Campbellsville, and Shauna Rae Jones of Bowling Green.
One brother:  Bobby Sullivan and his wife, Beverly of Campbellsville.
Two sisters-in-law:  Loretta Sullivan of Campbellsville and Geneva Jones of Campbellsville.
Two brothers-in-law: Tim Jones and his wife, Kellie of Campbellsville and Charlie Jones and his wife, Cheryl of Salem, Ohio.
Two great nieces:  Taliyah Hazelwood and Kaia Sullivan both of Campbellsville.
Two special family friends:  April Bowen and Joey Sprowles.
Along with many other relatives and friends.
Besides her parents and her husband, Jewell Dean is preceded in death by:
One son:  Mark Anthony Jones on February 13th, 2014.
Three brothers:  Murrell Sullivan, Rodney Sullivan, and Mac Ronald Sullivan.
Four sisters:  Maxine Sullivan, Pearl Lyvers, Sylvia Merrill, and Roselean Sullivan Jones
VISITATION:  Tuesday, August 2nd, 2022, from 10am – 2pm EST at Auberry Funeral Home in downtown Campbellsville.
FUNERAL:  Tuesday, August 2nd, 2022, at 2pm EST at Auberry Funeral Home in downtown Campbellsville.
Burial to follow in Brookside Cemetery.
In lieu of flowers, the family has asked for expressions of sympathy be taken in the form of donations to Gideon Bibles and can be made at the funeral home.
The staff of Auberry Funeral Home would like to thank the family for entrusting us with the care and arrangements of Mrs. Jewell Dean Sullivan Jones at our funeral home.  May God bless you during this difficult time.