PHILLIP EDWARD ELLIOTT OBITUARY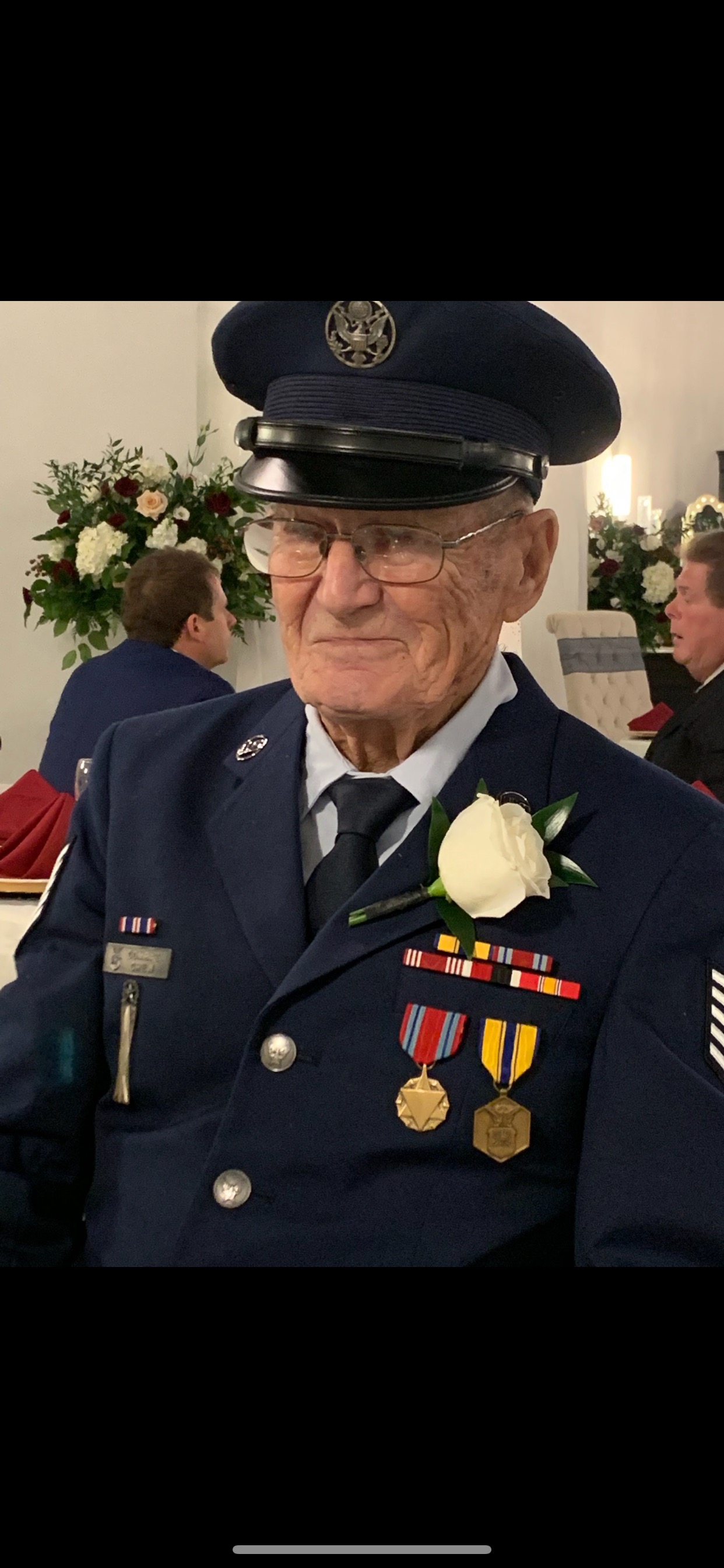 Phillip Edward Elliott, 90, of Campbellsville, Kentucky, was born March 31st, 1932, in Anthony, Kansas, to the late Louis C. Elliott and Etta M. Stites Elliott, and departed this life on Wednesday, February 1st, 2023, in Campbellsville, Kentucky.
Phillip professed his faith in Christ at an early age.  He completed his education in Anthony, Kansas.  Phillip served in the United States Army from 1953-1957, and then transferred to the Air Force and served from 1957-1977, as an electrical mechanic and missile trainer technician and then retired from the military.  After retiring from the military, he worked as a maintenance technician for Anthony, Kansas.
He was a very talented person.  He was a good carpenter and worked with woods making furniture and model trucks. He loved to hang out at Druthers' talking to all his friends.  His main job was being an "extraordinary grandpa." He and his wife, Joan, moved to Campbellsville in 1998.
Phillip married the love of his life, Bethel Joan Dietz, on February 23rd, 1963, in Tucson, Arizona.  She preceded him in death on January 4th, 2011.
Phillip is survived by:
One daughter:  Terra Lackey of Campbellsville.
Two grandchildren:  Stacey Florence and her husband, Joey, and Dylan Lackey and his wife, Susan, all of Campbellsville.
Nine great-grandchildren:  Morgan Jewell-Austin and her husband, Taylor; Megan Jewell-Johns; Bryce Jewell and his wife, Cierria; Paisley Florence; Haley Lackey-Taylor and her husband, Coby; Kaitlyn Lackey; Jackson Lackey; Austin Herron; and Ali Herron, all of Campbellsville.
Seven great-great grandchildren.
Several nieces, nephews, and a host of other family and friends.
Besides his parents and wife, Phillip is preceded in death by one brother and two sisters: Charles Elliott, Norma Jean McKisseck, and Kathryn Herschberger.
He was also preceded in death by two sons-n-law: John M. Lackey and J. Craig Higgins.
VISITATION:  Friday, February 3rd, 2023, from 10am-12:30pm EST at Auberry Funeral Home in downtown Campbellsville.
FUNERAL:  Friday, February 3rd, 2023, at 12:30 pm EST at Auberry Funeral Home in downtown Campbellsville.
BURIAL: Friday, February 3rd, 2023, at 2pm EST at Lebanon National Cemetery in Lebanon, Kentucky, with full military honors.
EXPRESSIONS OF SYMPATHY MAKE TAKE THE FORM OF DONATIONS TO DISABLED AMERICAN VETERANS AND CAN BE MADE AT THE FUNERAL HOME.