George Alfred Ratcliff – Obit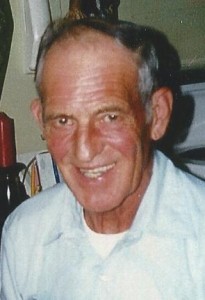 Mr. George Alfred Ratcliff of Campbellsville passed away on Sunday, May 26, at the Campbellsville Nursing and Rehab facility after 84 years of life. He had been employed as a construction worker, horse trainer and farrier, and as an oil well serviceman before his retirement. Besides being an avid outdoorsman, Mr. Ratcliff also enjoyed talking on his CB radio. His handle in the CB community was "Horseshoe Man".
Mr. Ratcliff was preceded in death by his parents, Richard and Sudie Carlisle Ratcliff, and one son, Donnie Ratcliff.
He is survived by:
Four sons – Phillip Ratcliff of Salina, TN, Dewey Ratcliff of New Albany, IN, Keith Ratcliff and Junior Ratcliff, both of Campbellsville.
One daughter – Susan Miller of Campbellsville.
10 grandchildren, 8 great-grandchildren, and a host of other relatives and friends.
At the request of the family, services will be private.
LR Petty Funeral Home and Cremation Service
1765 New Columbia Rd
Campbellsville, KY 42718
Ph: (270)465-5151
www.lrpetty.com