Tara Nicole Simpson Lamer, 35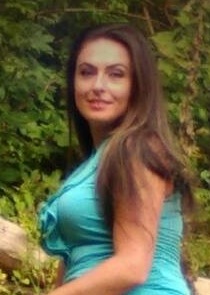 Mrs. Tara Nicole Simpson Lamer was born to Carol Simpson Brown and the late Kevin Glasscock on Monday, July 13, 1981 in Greensburg and departed this life on Saturday, July 16, 2016 at her home in Campbellsville. She was 35 years and 3 days of age. Mrs. Lamer was a former employee of Ingersoll-Rand in Campbellsville. She professed faith in Christ and was of the Catholic faith. Memories of her kind and loving spirit will be forever cherished by those who knew her.
She leaves to mourn her passing:
One son: Ryan Sears of Campbellsville,
Her mother: Carol Jean Simpson Brown of Campbellsville,
Two brothers: Joshua Simpson and wife Patricia, and Brandon Brown and companion Makyta, all of Campbellsville,
Two half brothers: Jody Bandy and Jeremy Bandy, both of Campbellsville,
Grandparents: Shelia Gumm and William Simpson, both of Campbellsvile,
Her aunt: Bridgett Jones and husband Kim of Campbellsville,
Cousins: Kelli Rae Tedder, Bobbi Jo O'Banion, and Kristy Lynn Bandy, all of Campbellsville,
Niece and Nephews: Serenity Brown, Joshua Simpson, Jr and Jacob Simpson.
Her beloved cat and dog: Kloe Nicole and Sadie Jade,
And a host of other family and friends.
There will be a funeral service to honor the life of Mrs. Tara Nicole Simpson Lamer on Tuesday, July 19, 2016 at 12:00 PM in the chapel of the L.R. Petty Funeral Home, 1765 New Columbia Rd, Campbellsville, KY 42718. At Mrs. Lamer's request, cremation rites will be accorded her after the service.
The family will receive friends at the funeral home on Tuesday, July 19, from 10:00 AM until time for the service.