Travis Tedder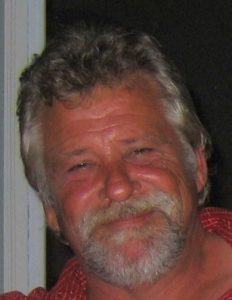 Travis Lynn Tedder of Campbellsville, son of the late Carl Tedder and Gloria GreerTedder Brown was born February 7, 1953 in Taylor County, Kentucky. He died at 10:25 A.M., Saturday, November 11, 2017 in Campbellsville. Age: 64
Travis professed faith in Christ and was a member of Roley Christian Church.
He was a trusted well- liked auto mechanic.
Travis dearly loved his children, grandchildren and dogs. He enjoyed Harley Davidson motorcycles, bicycling, boating on the lake and body building.
He united in marriage to Teresa Carter, June 5, 1972.
Besides his wife, Teresa Tedder, he is survived by one daughter and three sons: Travis Jesse Tedder and wife, Meg of Cincinnati, Ohio, Shane Tedder and wife, Jarah Jones of Lexington, Keely Kelly and husband, Chad of Springfield and Luke Tedder and wife, Hannah of Elizabethtown; four grandchildren: Paxton Tedder, Isabel Tedder, Adalyn Tedder and Sawyer Kelly; their Brazilian student who became like family, Martha Conçeisão Smith of Alaska; several nieces and nephews, aunts, uncles, cousins and many other relatives and friends.
VISITATION:5:00 – 8:00 P.M. Tuesday, November 14, 2017 at Parrott & Ramsey Funeral Home
FUNERAL SERVICE: 3:00 P.M., Wednesday, November 15, 2017 at Parrott & Ramsey Funeral Home by Dr. Ray Roberts and Dr. Brad Walden
BURIAL: Roley Cemetery
EXPRESSIOPNS OF SYMPATHY ARE REQUESTED TO BE DONATIONS TO HOSPARUS AND MAY BE MADE AT PARROTT & RAMSEY FUNERAL HOME