James Ernest Snyder, 49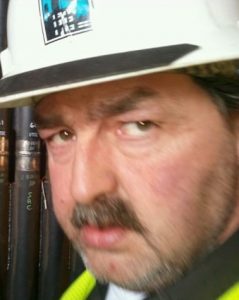 James Ernest Snyder, of Liberty, KY, the son of the late Don Snyder and June Sehmiers Holland, was born January 8, 1968 in Moline, Illinois and departed this life on Friday, November 10, 2017 in Liberty at the Casey County Hospital. He was 49 years of age.
He was a former welder and was employed by TG KY in Lebanon at the time of his death.
Survivors include: two brothers: Jason Holland and Ben Holland both of Mississippi.
His cousins: Angela Halmi, Aubrey Ratliff, Cassandra McClure, Jack Ratliff, Kelly Grant, Richard Grant, Roy McClure, Justin McClure, Jake McClure and Bruce McClure and a host of other relatives and friends.
A graveside service for James Ernest Snyder will be conducted on Thursday, November 16, 2017 at 4:30 P.M. at the McClure Cemetery in the South Fork Community of Casey County with Bro. Hershel Lawhorn officiating.
There will be no public visitation.
L.R. Petty Funeral Home in Campbellsville in charge of arrangements.