Donnie DeSpain, 67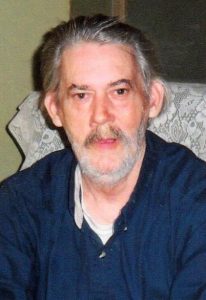 Mr. Donnie Everett Despain of Campbellsville passed from this life on Sunday, November 19, 2017 at the Lake Cumberland Regional Hospital in Somerset after an extended illness. Born to the late Sherman and Altha (Allen) Despain on May 30, 1950, he was 67 years, 5 months, and 20 days of age. Though he lived a life of many physical hardships, Mr. Despain enjoyed life. He took pleasure in shooting pool and music, and was a talented guitar and banjo player.
He leaves to mourn his passing:
Four siblings: Frances Cooke of Campbellsville, Larry Despain of Campbellsville, Barbara Bell of Lebanon, and Paul Caulk of Campbellsville,
And a host of nieces, nephews, cousins, and other family and friends.
He was also preceded in death by three siblings, Brenda Buster, Lerman Despain, and Jimmy Caulk.
There will be a funeral service to honor the life of Mr. Despain on Friday, November 24, 2017 at 12:00 PM in the chapel of the L.R. Petty Funeral Home, 1765 New Columbia Rd, Campbellsville, KY. Burial will follow in the Nelson-Despain Cemetery, Despain Rd, Campbellsville, KY.
The family will receive visitors at the funeral home on Friday, November 24, from 10:00 AM until time for the funeral.