Aaron Walton Rattliff, 79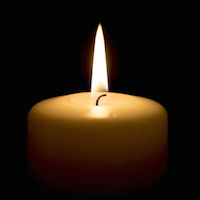 Aaron Walton Rattliff, the son of the late Ruby Walton and Mary Chaudoin Rattliff, was born Friday, June 10, 1958 in Summersville, KY and departed this life on Tuesday, November 28, 2017 in Louisville at the Hosparus Inpatient Care Center. He was 79 years, 5 months and 19 days of age.
He had made a profession of faith in Christ and was a member of the Brush Creek Baptist Church and was a mechanic.
He was a Veteran, having served in the United States Army.
Survivors include a daughter: Rhonda Rattliff of Campbellsville; a son: Sammy Rattliff and wife Shelley of Greensburg; three sisters: Brenda Shofner and husband William, Rita Paxton and husband Eddie and Emma Shuffett and husband Mel, all of Greensburg; a sister-in-law: Ethel Rattliff of Greensburg.
Also surviving are two grandchildren: Kyle Veatch and wife Jessica and Summer Rattliff and a host of other relatives and friends.
Besides his parents, Mr. Rattliff was preceded in death by a brother: Bobby Rattliff.
The funeral service for Aaron Walton Rattliff will be conducted Saturday, December 2, 2017 at 1:00 P.M. in the chapel of the L.R. Petty Funeral Home in Campbellsville with burial to follow in the Bloyd-Perkins Cemetery in Green County. Bro. Jerry Noe will be officiating.
Visitation after 10:00 A.M. Saturday at the funeral home.
Memorials are suggested to the Funeral Expense Fund, which can be made at the funeral home.