Mary Russell , 70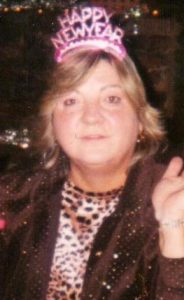 Mrs. Mary Esther Russell of Campbellsville was born in Biloxi, Mississippi on August 22, 1947. Daughter of the late Stewart Roy and Elizabeth (Ewing) McVay, she was 70 years, 3 months, and 8 days of age at the time of her passing. She was a former administrator of a nursing home until her retirement. She professed faith in Christ and attended Our Lady of Perpetual Help Catholic Church. As a young lady, she was very athletic, and in 1965 was named MVP of the World – Softball. Though she was fiercely independent, she had a big heart and loved cooking and caring for her family and friends.
She leaves to cherish her memory:
One son: Jimmy Russell and wife Angela of Campbellsville,
Three sisters and a brother: Rita, Shirley, Betty, and Earl McVay,
Four grandchildren: Clayton Russell, Jimmy Russell, Jr., Mary Elizabeth Russell, and Austin Belt,
And a host of extended family and friends.
She was also preceded in death by her husband, Clayton Howard Russell, and a son, Alfred Willis Blackman, Jr.
There will be a funeral service to honor the life of Mrs. Russell on Tuesday, December 5, 2017 at 11:00 AM EST at Our Lady of Perpetual Help Catholic Church, 213 University Dr, Campbellsville, KY. Interment will follow in the Brookside Cemetery, W Main St, Campbellsville, KY.
The family will receive friends at the L.R. Petty Funeral Home, 1765 New Columbia Rd, Campbellsville, KY, on Tuesday, Dec. 5, from 9:00-10:30 AM.