Curtis Hunter Burton, 20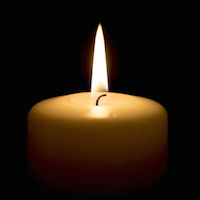 Mr. Curtis Hunter Burton of Campbellsville, son of Tony Curtis Burton and Mandy Kay Porter, was born on April 15, 1997. He departed this life on Monday, December 25, 2017, being 20 years, 8 months, and 20 days of age. He had made a profession of faith in Christ and was of the Christian faith. Hunter was a welder by trade, and had earned his certification from the Tulsa Welding School. His guitar was his passion, so while his big heart made people smile and laugh, he also had a unique ability to touch people through music.
He leaves to mourn his passing:
His parents: Mandy Kay Porter of Campbellsville, and Tony Curtis Burton of Adair County,
His grandparents: Steve and Sandy Porter, and Gary and Carol Janes, all of Campbellsville,
A brother and sister: Christopher Chase Burton and Kaylie Lynn Burton and a host of close cousins and other relatives and friends.
There will be a funeral service to honor Hunter's life on Saturday, December 30, 2017 at 1:00 PM in the chapel of the L.R. Petty Funeral Home, 1765 New Columbia Rd, Campbellsville, KY. Bro. Mike Humpress will be officiating. Burial will follow in the Jones Chapel Cemetery, Hwy 1752, Taylor County, KY.
The family will receive friends at the funeral home on Friday, Dec. 29, after 5:00 PM.