Billy Houghlin, Jr, 43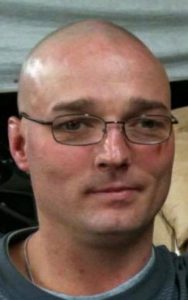 William Edgar "Billy" Houghlin, Jr, the son of Mary Smith Underwood of Greensburg and the late William Edgar Houghlin, Sr, was born Tuesday, November 5, 1974 in Frankfort, KY and departed this life on Friday, December 29, 2017 in Campbellsville at the Taylor Regional Hospital. He was 43 years, 1 month and 25 days of age.
He was a farmer, lawn care provider and was a dedicated caretaker of his wife and he attended the Christie Chapel United Methodist Church.
Besides his mother, he is survived by his wife: Monica Hovious Houghlin of Knifley, a daughter: Nancy Jo Houghlin of Greensburg, a sister: Diana Orias Manning and husband Kenneth of Greensburg, a brother: Johnny Houghlin and companion Andrea of Frankfort.
Also surviving is his step-father: Andrew Fint, Jr of Springfield; a nephew: Daniel Houghlin and close friends: Tyler Hovious and Joseph Davis and a host of other relatives and friends.
A graveside service for William Edgar "Billy" Houghlin, Jr., will be conducted Tuesday, January 2, 2018 at 1:00 P.M. at the Chappel Cemetery at Knifley with burial to follow. Brandon Hovious will be officiating.
There will be no public visitation.
L.R. Petty Funeral Home in Campbellsville in charge of arrangements.