James David "Jimmy" Holmes, 69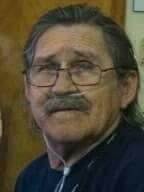 James David "Jimmy" Holmes, the son of the late Ezra and Marie Graham Holmes, was born, Tuesday, December 28, 1948 in Campbellsville, KY and departed this life on Friday, December 29, 2017 in Elizabethtown at the Elizabethtown Nursing and Rehab. He was 69 years of age.
He was a former mechanic and woodworker and was of the Baptist Faith.
Jimmy, as most people knew him by, was a known auto problem solver, detecting and repairing vehicles to make them run while listening to his country music. He always was calling and checking on his furry babies Daphne and Sammy Jo. He often taught his grandchildren his trade of fixing that which is broken or not working properly.
Besides his parents, he was preceded in death by a sister and two brothers: Carolyn Taylor, Marshall and Stanley Graham.
He leaves to cherish his memories: two daughters: Paula Thornton-Thompson and husband Stan and Melissa Holmes, all of Campbellsville; a sister and brother: JoAnn Lotter and husband Harold and Allen Holmes and wife Sandy, all of Campbellsville.
Also surviving are seven grandchildren: Dra, Austyn and Dalvian Thornton, Miranda Wethington, Nikita and Cameron Harris and Sean Mullins, ten great-grandchildren and a host of other relatives and friends.
A private graveside service and burial will be held at the Campbellsville Memorial Gardens by L.R. Petty Funeral Home in Campbellsville.
There will be no public visitation.
L.R. Petty Funeral Home in charge of arrangements.