Desiree M. Bustinza, 59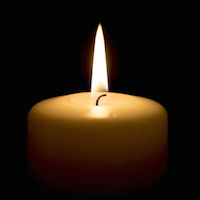 Mrs. Desiree M. Bustinza of Campbellsville was born in New Orleans, Louisiana on May 12, 1958 to Sylvia (Penrod) and the late William "Tex" Holliday. She departed this life on Saturday, January 20, 2018 at the Taylor Regional Hospital, being 59 years, 8 months, and 8 days of age. She had made a profession of faith in Christ and was of the Christian faith. Mrs. Bustinza was a homemaker, and enjoyed making decorations and keeping her house vibrant and welcoming for her friends and family. She married her sweetheart in December of 1974, and they remained together until her passing.
She leaves to cherish her memory:
Her husband: Jorge "Coco" Bustinza of Campbellsville,
Her mother: Sylvia Holliday of Campbellsville,
Three children: Diego Bustinza of Tompkinsville, Vincent Bustinza of Campbellsville, and Erik Bustinza of Campbellsville,
Three siblings: Michael Holliday of Campbellsville, Mary Bustinza and husband Marco of Campbellsville, and Billy Dennison of Chicago,
And a host of nieces, nephews, cousins, and other friends and family.
She was also preceded in death by a sibling, Delana Holliday.
At the request of Mrs. Bustinza, cremation was accorded her by the L.R. Petty Funeral Home and Cremation Service in Campbellsville. All services were held privately.