Tammy JoAnn Garnes, 75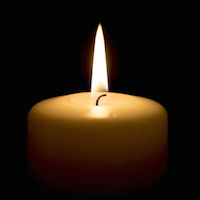 Mrs. Tammy Joann Garnes of Columbia passed from this life on Monday, January 22, 2018 in Nashville after an illness. Born on September 18, 1942 to the late Russell Garnes and Elizabeth McKirgan, she was 75 years, 4 months, and 4 days of age. Mrs. Garnes had made a profession of faith in Christ and was of the Methodist faith. A kind and loving lady, she had a soft spot in her heart for those in need, and adopted and rescued numerous animals.
She leaves to cherish her memory:
Her husband: Les Henderson of Campbellsville,
Three children: Susan Aluise and companion Dennis Coomer of Russell County, Bobbie Jo Henderson of Columbus, Ohio, Michelle Kingdollar and husband Bill of Columbia, and L.D. Henderson of Columbus, Ohio,
One brother: Chuck McKirgan and wife Louise of Columbus, Ohio,
Seven grandchildren: Jamie, Josh, Ashley, Jacob, Billy, and Kimberly,
Seven great-grandchildren,
Her beloved dog: Little Bit,
And a host of other family and close friends.
There will be a funeral service to honor the life of Mrs. Garnes on Thursday, January 25, 2018 at 7:30 PM in the chapel of the L.R. Petty Funeral Home and Cremation Service, 1765 New Columbia Rd, Campbellsville, KY.
The family will receive friends at the funeral home on Thursday, Jan. 25, after 5:00 PM until time for the service, and immediately after the service until 9:00 PM.