Sgt. Lee Willard Gist, 63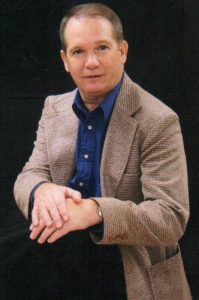 Sgt. Lee Willard Gist of Somerset, formerly of Campbellsville, left this world for his eternal home on Thursday, February 8, 2018 at his home after a hard-fought battle with cancer. Born on July 31, 1954 in Harlan County, he was 63 years, 6 months, and 8 days of age. He had made a profession of faith in Christ and was of the Baptist faith. Sgt. Gist was a veteran of the United States Army and served his country honorably during the Vietnam War era. Although a medical discharge forced a physical retirement, he remained a soldier at heart until the very end. Sgt Gist was very soft-spoken, but his dedication to his country, his military brothers and sisters, his family, and his fellow Americans thundered across the hearts of all who met him.
He leaves to cherish his memory:
Nine siblings: Loudenia Graham and husband Lee of Campbellsville, Nora Sharp of Somerset, Nancy Lively and husband Andy of Harlan, Dezzie Turner of Monticello, Joe Turner and wife Betty of Harlan, Joyce Blanton and husband Roger of Harlan, Susie Ritchie and husband John of Bledsoe, Sarah Daniels and husband Haskel of Harlan, and Kenny Brock and wife Kathy of Anville,
Two half-sisters: Mary Smith and husband Gill of Lowell, and Armildred Napier of Corbin,
A special cousin: Mildred Howard of Lowell,
A host of nieces, nephews, cousins, and other family and friends.
He was also preceded in death by his biological parents, Elijah and Emily (Hoskins) Turner, and his adoptive parents, Jesse Willard and Mary Veola (Burns) Gist.
There will be a funeral service to honor the life of Sgt. Gist on Monday, February 12, 2018 at 1:00 PM EST in the chapel of the L.R. Petty Funeral Home, 1765 New Columbia Rd, Campbellsville, KY. Bro. Jay Wright will be officiating. Burial will follow in the Lebanon National Cemetery, 20 Hwy 208, Lebanon, KY.
The family will receive friends at the funeral home on Sunday, February 11, after 5:00 PM EST.