Bro. David Detty, Phd, 68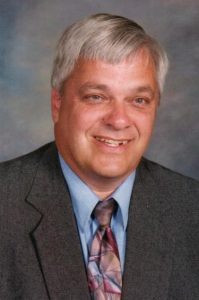 Bro. David Eugene Detty of Campbellsville was born on September 9, 1952 in Chillicothe, Ohio to the late David H. and Geraldine (Anderson) Detty. He departed this life on Thursday, February 16, 2018, being 65 years, 5 months, and 6 days of age. Bro. Detty professed faith in Christ and was the current minister of the Southside Christian Church. He was married to Karen (Gower) Detty, who survives. Bro. Detty was a man driven by his convictions, and he held himself accountable for his daily actions. He took pleasure in God's nature and enjoyed most outdoor activities, from hunting and fishing, to farming and raising crops, to reaching for his potential on the softball fields.
He leaves to carry his legacy:
His wife: Karen Detty of Campbellsville,
One daughter: Jennifer Stetson of Fredericktown, Ohio,
One son: Kenneth Detty of Indianapolis, Indiana,
One brother and one sister: Garry Detty and wife Ellen, and Janet Breckler, all of Mt. Vernon, Ohio,
Two grandchildren: Hunter Espyn Stetson, and Taylor Rose Detty,
And a host of other family and friends.
He was also preceded in death by a daughter, Cara Ann Detty.
There will be a memorial service to honor the life of Bro. Detty at 5:00 PM on Wednesday, February 21, 2018 at the Southside Christian Church, 2831 Elkhorn Rd, Campbellsville, KY. Mr. Kenneth Detty and Bro. Fella Wilson will be officiating. His ashes will be interred in Ohio at a later date.
The family will receive friends at the church on Wednesday, Feb. 21, after 4:00 PM.
In lieu of flowers, please consider memorials in the form of donations to the Southside Christian Church which can be made at the funeral home or the church on Wednesday.
L.R. Petty Funeral Home in charge of arrangements.