Arletia Vincent Rucker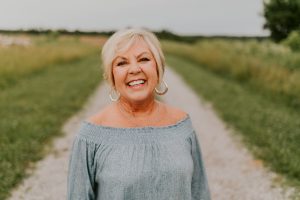 Arletia Vincent Rucker of Campbellsville, daughter of the late Rev. Stanley R. Vincent and Christine Wilson Vincent, was born December 31, 1950, in Warren County, Kentucky. She died at 6:03 A.M., Saturday, February 17, 2018 in Campbellsville. Age: 67
She professed faith in Christ and was a member of St. Andrews United Methodist Church.
Arletia was a retired employee of Fruit of The Loom in Campbellsville after thirty one years.
She united in marriage to Raymond Rucker October 20, 1981.
Besides her husband, Raymond Rucker of Campbellsville, she is survived by one daughter, Kristin Sexton and husband, Benson of Campbellsville; stepchildren: Steve Rucker and wife, Katrina of Murfreesboro, Tennessee, Mike Rucker and wife, Beverly of Clarksville, Tennessee and Sandy Edwards of Campbellsville; six grandchildren: Kate Sexton, Max Sexton, Candice Rucker, Matthew Rucker, Shelby Warner and Dustin Warner; one brother, Aaron Vincent of Campbellsville; many other relatives and friends.
She was also preceded in death by a grandson, Luke Aaron Sexton July 10, 2010
VISITATION: 5:00-8:00 P.M., Monday, February 19, 2018 at Parrott & Ramsey Funeral Home
FUNERAL SERVICE: 11:00 A.M., Tuesday, February 20, 2018 at Parrott & Ramsey Funeral Home by Pastor Jason Fox
BURIAL: Campbellsville Memorial Gardens
EXPRESSIONS OF SYMPATHY REQUESTED TO BE DONATIONS TO GIDEON BIBLES AND MAY BE MADE AT PARROTT & RAMSEY FUNERAL HOME