Larry Willis, 65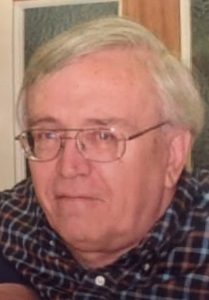 Mr. William Larry Willis of Campbellsville was born on May 23, 1952 to Betty Jewell (Bault) Willis and the late Welby Earl "Shorty" Willis. He departed this life on Thursday, March 1, 2018 at the Taylor Regional Hospital, being 65 years, 9 months, and 6 days of age. Mr. Willis was a retired teacher for the Taylor County School District, where he had taught English, History, and the Bible as Literature over thirty years. An unfortunate accident in 1971 left him with several physical ailments, but it couldn't dampen his loving and generous spirit as a father, husband, and friend. His love of learning lead him to attend Campbellsville College and Western Kentucky University, and he was a member of the Kentucky Education Association and the National Education Association. In what free time he found, he enjoyed painting, usually acrylics, and he stayed active in the academic teams, the school newspaper, creative writer's club, and the chess club. Mr. Willis professed faith in Christ and was a member of Fairview Baptist Church.
He leaves to cherish his memory:
His wife: Melissa (Rainwater) Willis,
Two children: Miranda Willis and companion Chris Taylor, and Bryce Willis, all of Campbellsville,
His mother: Betty Willis of Campbellsville,
One sister: Joan Tinnell and husband David of Campbellsville,
One grandson: Levi Taylor,
Three local nephews: Jeremy Wood, Josh Wood, and Mitchell Tinnell,
Several brothers-in-law and sisters-in-law, their children and grandchildren,
A special caregiver: Shari Scully of Campbellsville,
His lapdog: Chubby
And a host of other family and friends.
He was also preceded in death by his other lapdog, Chunky.
There will be a funeral service to honor the life of Mr. Willis on Sunday, March 4. 2018 at 2:00 PM in the chapel of the L.R. Petty Funeral Home, 1765 New Columbia Rd, Campbellsville, KY. Bro Don Gowin will be officiating. Burial will follow in the Green River Memorial Cemetery, 3441 Old Columbia Rd, Campbellsville, KY.
The family will receive friends at the funeral home on Saturday, March 3, after 5:00 PM.