Joel "Joey" Davidson, 56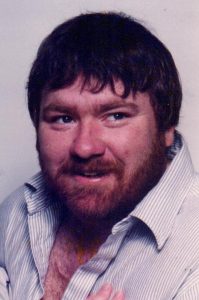 Joel "Joey" Davidson, the son of Nina (Riley) Davidson of Campbellsville and the late Alfred Davidson, was born Tuesday, January 30, 1962 in Brown County, Ohio and departed this life on Friday, May 4, 2018 in Campbellsville at his home. He was 56 years, 3 months and 5 days of age.
He had made a profession of faith in Christ and was of the Baptist Faith. He was a farmer, a former salesman and a former employee of Cox Interiors in Campbellsville. He enjoyed hunting, fishing and woodworking.
Besides his mother, he is survived by his wife: Letha Allen Davidson; his brothers: Phillip Davidson and wife Gwen, Steve Lewis and wife Bonnie, Kenny Lewis and wife Terri all of Campbellsville, Richard Lewis and wife Mary of Ohio; a sister: Carlene Evans and husband Danny of Ohio; brothers and sisters in-law: Brian Allen, Regina Thompson and husband Freddy, David Allen and Sheila Warren all of Campbellsville; special friends: Henry Walton Pierce and Terry Underwood both of Campbellsville and Doug DeSpain of Greensburg and a host of other relatives and friends.
The funeral service for Joel "Joey" Davidson will be Sunday, May 6, 2018 at 3:00 P.M. at the Mt. Carmel Baptist Church in Taylor County with burial to follow in the church cemetery.
Visitation after 2 PM on Sunday at the church.
L.R. Petty Funeral Home in Campbellsville in charge of arrangements.
Pallbearers: Terry Underwood, Tony Johnson, Gerald Skaggs, Kent Bland, Mike Keeling and Chad Heath.
Memorials are suggested to Hosparus of Green River or Gideon Bible Donations, both can be made at the funeral home, at the church or online at www.lrpetty.com "How Can I Help Tab".