Donald Goff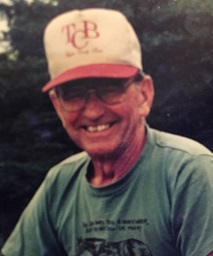 Donald Goff of Campbellsville, son of the late Homer Goff and Alice "Eva" Bennett Goff, was born December 6, 1941 in Hart County, Kentucky. He died at 8:05 P.M., Saturday, June 30, 2018 in Louisville. Age: 76
He professed faith in Christ and was a lifelong member of Friendship Baptist Church.
Donald was a former Ferrier, lifelong farmer, avid outdoorsman, a gardener and to say he was a horse lover would be putting it mildly.
He united in marriage to Ellen Buchanan May 27, 2001.
Besides his wife, Ellen B. Goff of Campbellsville, he is survived by three daughters: Angela Leonard and husband, John of Wilmington, Delaware, Allyson Bagwell and husband, Bo of Versailles and Mindi Goff of Campbellsville; two grandsons: Connor Burton of Campbellsville and Andrew Dick of Panama City, Florida; one great-grandson, Travis Dick of Panama City, Florida; a special grand-dog, Ike Bagwell; two sisters and two brothers: Geraldine Jones and husband, Milton of Campbellsville, Phyllis Wagster and husband, John of Michigan, Dwayne Goff and wife, Della of Drakesboro and Glenn Goff of Greenville; several nieces and nephews and many other relatives and friends.
_______________
VISITATION: 5:00-8:00 P.M., Tuesday, July 3, 2018 at Parrott & Ramsey Funeral Home in Campbellsville
FUNERAL SERVICE: 11:00 A.M., Wednesday, July 4, 2018 at Parrott & Ramsey Funeral Home by Bro. Kent Ashley and Barry Blevins
BURIAL: Brookside Cemetery
EXPRESSIONS OF SYMPATHY REQUESTED TO BE DONATIONS TO SONSHINE CHILDREN'S HOME, GIDEON BIBLES OR FIRST UNITED METHODIST CHURCH PARKING LOT FUND AND MAY BE MADE AT PARROTT & RAMSEY FUNERAL HOME