Betty Hudgins, 66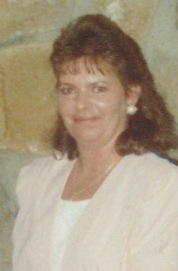 Mrs. Betty Sue Hudgins of Campbellsville, daughter of the late G.T. and Jewell (Pike) Eubank, passed from this life on Monday, July 9, 2018 at the Baptist East Hospital in Louisville after an extended illness. Born on March 12, 1952, she was 66 years, 3 months, and 27 days of age. She was the devoted and cherished wife of Mr. Mitchell Hudgins, who survives. Mrs. Hudgins professed faith in Christ and attended the Beech Grove Baptist Church. She was a retired employee of the Fruit of the Loom factory in Campbellsville and loved her family dearly. She especially loved cooking and keeping a warm, inviting home.
She leaves to mourn her passing:
Her husband: Mitchell Hudgins,
One son: Josh Hudgins of Campbellsville,
One daughter: Dereka Hardin of Greensburg,
Three siblings: Jimmy Eubank of Campbellsville, Shirley Clark and husband Charles of Russell Springs, and Kim Cain of Campbellsville,
One grandchild: Kyle Hardin,
In-laws: Ray Hudgins of Greensburg, David Hudgins of Louisville, Timmy Hudgins of Campbellsville, and Kay Hudgins of Campbellsville,
And a host of other family and friends.
She was also preceded in death by a sister, Sherry Rucker; a nephew, Todd Eubank; and three brothers-in-law, Robert Cain, Harold "Hudge" & wife Larkie Hudgins, and Louie Hudgins.
There will be a graveside funeral service to honor the life of Mrs. Hudgins on Wednesday, July 11, 2018 at 11:00 AM EST (10:00 AM CST) in the Green River Memorial Baptist Church Cemetery, 3441 Old Columbia Rd, Campbellsville, KY. Bro. Larry Rowell will be officiating.