Ronald "Ron" Clark, 70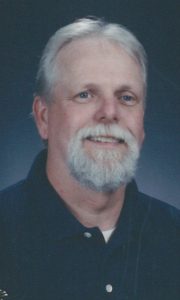 Mr. Ronald Lee "Ron" Clark of Campbellsville was born on March 29, 1948 to the late Leslie T. and Elizabeth (Ormerod) Clark. He departed this life on Saturday, August 11, 2018 at his home after an extended battle with cancer. He was 70 years, 4 months, and 13 days of age. Mr. Clark had made a profession of faith in Christ and was a member of the Bethel Missionary Baptist Church. He was a fun-loving, energetic, and hardworking man, and earned his living as a longhaul semi driver. Mr. Clark often competed in rodeos as a team roper, and he loved his animals. The cowboy code of loyalty, honor, and sacrifice served him well throughout his life.
He leaves to mourn his passing:
His wife: Joyce (Spurling) Clark,
Six children, both natural and chosen: Karen Lee Stevens and husband Larry of Louisville, Leslie William Clark and wife Jen of North Carolina, Douglas Lee Clark of New Jersey, Sherry Kay Cook of Louisville, Ronnie Ray Moore and wife Melanie of North Carolina, and Tammy Lynn Bowling and husband Kenny of Bardstown,
Two sisters: Lola Fischer and husband Danny of Louisville, and Sharon Eastwood and husband Eddie of Shepherdsville,
Thirteen grandchildren,
A host of great-grandchildren,
His furry companion: Molly Ann,
Several brothers-in-law and sisters-in-law,
And a great many other family and friends.
He was also preceded in death by four siblings, Jimmy, Sue, Elbert, and Betsy, two grandchildren, and two great-grandchildren.
There will be a funeral service to honor the life of Mr. Clark on Friday, August 17, 2018 at 1:00 PM in the chapel of the L.R. Petty Funeral Home, 1765 New Columbia Rd, Campbellsville, KY. Bro. Sonny Mull will be officiating.
The family will receive friends at the funeral home on Friday, Aug 17, from 10:00 AM until time for the service.