Sharon Raikes, 64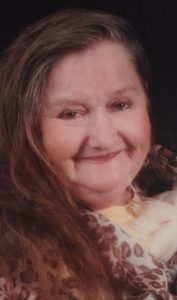 Sharon Elaine Raikes, of the Mannsville Community, the daughter Phyllis Warden of North Carolina and the late Howard "Red" Stayton, was born Tuesday, June 15, 1965 in Crawfordsville, Indiana and departed this life on Friday, November 23, 2018 in Lebanon at the Cedars of Lebanon Nursing Home. She was 64 years, 5 months and 9 days of age.
She had made a profession of Faith in Christ and attended the International Gospel Lighthouse in Acton and was a homemaker.
Besides her mother, she is survived by a daughter: Jessica Raikes of Greensburg; a son: Bryan Raikes and wife Melissa Raikes of Mannsville; four grandchildren: Lexi Raikes, Avery Raikes, Kaine Morgan and Gracie Morgan and a host of other relatives and friends.
She was also preceded in death by a granddaughter: Chloe Raikes.
The funeral service for Sharon Eliane Raikes will be Wednesday, November 28, 2018 at 1:00 P.M. in the chapel of the L.R. Petty Funeral Home with burial to follow in the Merrimac Cemetery with Sister Anna Overstreet officiating.
Family requests visitation after 10 A.M. Wednesday at the funeral home.
Memorials are suggested to the Funeral Expense Fund, which can be made at the funeral home or online at lrpetty.com "How Can I Help Tab" on the homepage.