Juanita Joyce Forbes, 73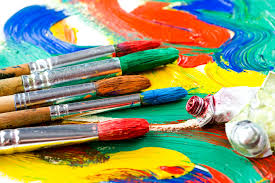 Juanita Joyce Forbes, of Lebanon, the daughter of the late Austin C and Anna Mae (Zich) Hunter, was born Sunday, January 6, 1946 in Evanston, Illinois and departed this life on Thursday, January 10, 2019 in Campbellsville at the Grandview Nursing and Rehab. She was 73 year and 5 days of age.
She worked for many years on a turf farm and raised her step-children: Sandy, Cathy, Shelly and Robbie and was a homemaker in her later years. She enjoyed painting and computer games.
Besides her step-children, she is survived by a sister and caregiver: Rita Faye Blake of Lebanon, a brother: William (Bill) Spencer Hunter and wife Twyla of Cleveland, Mississippi; her nieces and nephews: Angeline Connor, Seth Owen McDowell, Daniel Blake, David Harrin and wife Tara and Wendy Groce and husband Clint.
Besides her parents, she was preceded in death by a brother: Robert Earl Hunter.
The family has chosen cremation and a memorial service will be held at a later date in Centertown, KY where she will be laid to rest with her parents in the Small Hous Cemetery.
L.R. Petty Funeral Home and Cremation Service in Campbellsville in charge of arrangements.