Rev. Ivy Carole Brasher Ferree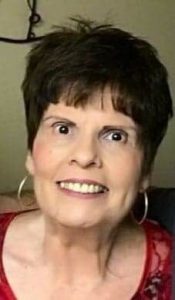 Rev. Ivy Carole Brasher Ferree went to her Heavenly home on January 11, 2019. She joins her husband, Rev. Ron Ferree, her parents, W. D. and Mable Brasher, a brother, Charles, and other friends and relatives.
Carole was born on March 23, 1949 and grew up in Milan, Tennessee. She married her high school sweetheart, Ron Ferree in 1966. They had one child, Felicia Carole Ferree Miller.
Carole received her Master's degree in Social Work and worked as Licensed Clinical Social Worker for years at Adanta Clinical Services. She retired in 2009 from Adanta. Since 2014, she has been the Executive Director of Phoenix Way working with adult individuals with intellectual disabilities.
Carole was also an ordained minister in the Cumberland Presbyterian Church. In the 90s, she served as Pastor in Beaver Dam and the Perryville church. Over the years, she had done pulpit supply and felt this was where her greatest service to the Lord would be.
Carole leaves on this earth: one brother, Mickey Brasher of Milan, Tennessee; Felicia Ferree Miller, daughter; four grandkids: Sgt. Dakota Meyer, Tim Gilliam, Marissa Gilliam and Talia Crabtree and husband, Shawn; seven great-grandkids: Sailor Meyer, Kayden Crabtree, Elaina Gilliam, Atlee Meyer, Keaton Crabtree and Baylor and Benjamin Ratchford; one companion, Kenny Clements.
______________
VISITATION: 1:00 – 2:00 P.M., Sunday, January 13, 2019 at Shiloh Cumberland Presbyterian Church in Campbellsville
MEMORIAL SERVICE: 2:00 P.M., Sunday, January 13, 2019 at Shiloh Cumberland Presbyterian Church by Rev. Earl West
BURIAL: Shiloh Cumberland Presbyterian Church
EXPRESSIONS OF SYMPATHY REQUESTED TO BE DONATIONS TO THE WOUNDED WARRIOR PROJECT AND MAY BE MADE AT PARROTT & RAMSEY FUNERAL HOME
PARROTT & RAMSEY FUNERAL HOME IN CHARGE OF ARRANGEMENTS