Garey Wooley, 64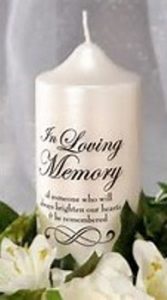 Mr. Garey Hershel Wooley of Campbellsville was born on September 27, 1954 to the late Roy Hershel Wooley and Trina May Tungate. He departed this life on Wednesday, March 20, 2019 in Columbia at the Summit Manor Nursing Home, being 64 years, 5 months, and 21 days of age. Mr. Wooley took pleasure in the outdoors; he was a carpenter until becoming disabled, and he enjoyed hunting and fishing in his later years.
He leaves to mourn his passing:
His wife: Regina "Jennie" (Wright) Wooley of Campbellsville,
Four children: Christopher Wooley of Shepherdsville, Phillip Wooley and wife Jennifer of Shepherdsville, Roy Wooley and wife Jessica Tungate of Campbellsville, and Jacob Wooley of Campbellsville,
Five siblings: Roy Wooley, Jr. and wife Angie, Trisha Wooley, Ramona Owens, Mike Wells, and Eric Wells,
Nine grandchildren: Tori Johnson and husband Michael, Katelynd Wooley, Destiny Wooley, Samantha Wooley, Brianna Wooley, Gracie Wooley, August Rain Wooley, Liam Wooley, and Janie Labraney,
Close family friend: Sam Brenner,
He was also preceded in death by three siblings: Tony Wooley, Becky Wooley, and Linda Cox; and a grandson: Gabriel Wooley.
There will be a funeral service to honor the life of Mr. Wooley on Thursday, March 21, 2019 at 12:00 noon in the chapel of the L.R. Petty Funeral Home, Campbellsville, KY. Bro. Billy Whitehouse will be officiating.
The family will receive friends at the funeral home on Thursday, Mar. 21, from 10:00 AM until time for the service.
In lieu of flowers, please consider memorials in the form of donations to the funeral expenses. Those can be made in person at the funeral home