Judy Draper, 70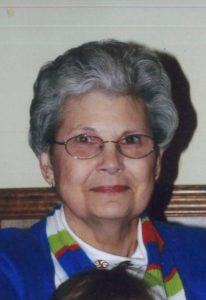 Mrs. Judy Dixon Draper of Campbellsville was born on May 22, 1948 to the late Wayne and Nancy (Humpress) Dixon. She was surrounded by her family when she departed this life on Monday, May 13, 2019 at her home, being 70 years, 11 months, and 21 days of age. She had made a profession of faith in Christ and was a member of the Campbellsville Church of the Nazarene.
Mrs. Draper retired from the Hardin Memorial Hospital as a Registered Nurse, one of two roles she cared deeply about. The other was her church, and she worked tirelessly to combine the two. She was the founder of The Mission of Hope, a Sunday School teacher, and a board member of the Campbellsville Church of the Nazarene. She often served as a medical missionary with Children's Lifeline, and was instrumental in restructuring the Children's Lifeline Mission in Haiti in 2012. She would often recant how she managed to ward off starvation amongst many Haitian children by teaching the adults about the benefits of consuming goat's milk.
Her kindhearted and generous spirit wasn't all spent overseas, though. Here, she was known as a talented member of the Dixon Singers Vocal Group, and was a loving wife and mother. Her legacy as a woman that always put God first in her life will be fondly remembered for generations.
She leaves to mourn her passing:
Her husband of 52 years: Richard Draper of Campbellsville,
Three children: Dennis Draper and wife Tina, Danelle Coomer and husband David, and Timothy Draper and wife Angie,
Four siblings: Kay Hughes and husband Donnie, Brenda Warren and husband Larry, Patricia Bunch and husband Donnie, and Paul Dixon and wife Barbara,
Five grandchildren,
Four great-grandchildren,
And a host of other family and close friends.
There will be a memorial service to honor the life of Mrs. Draper on Saturday, May 18, 2019 at 3:00 PM at the Campbellsville Church of the Nazarene, 912 W Main St, Campbellsville, KY. Bro's David Young, Donald Curtis, and Dwayne Lobb will be officiating.
The family will receive visitors at the church after 1:00 PM until time for the service.
In lieu of flowers, please consider memorials in the form of donations of Gideon Bibles. Those can be ordered at the church before the service, or anytime at the L.R. Petty Funeral Home.