Sheila Lynn Burress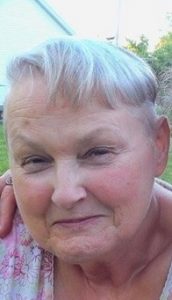 Sheila Lynn Burress of Campbellsville, daughter of the late Arvin Tongate and Kathleen Abell Tongate was born, July 24, 1949 in Ottawa, Illinois. She died at 12:57 A.M., Friday, August 2, 2019 in Elizabethtown, Kentucky. Age: 70
She had professed faith in Christ and attended Campbellsville First Church of God when she her health permitted. She was a former cashier at McDonald's Restaurant.
Sheila loved her family and her fur baby, Holly and enjoyed quilting and traveling.
She united in marriage to Danny Burress July 24, 1967.
Besides her husband, Danny Burress of Campbellsville she is survived by two sons, Jason Burress and wife, Jessica of Campbellsville and Dennis Burress and wife, Ann of Streator, Illinois; three grandchildren: Johnathen Burress and Jennipher Burress of Campbellsville and Kasie Burress of Streator, Illinois; one brother and two sisters: Willard Tongate and wife, Kayla and Kathy Valle of Ottawa, Illinois and Linda Leach and, husband Doug of Kankakee, Illinois; several nieces and nephews and many other relatives and friends.
She was preceded in death by a granddaughter, Katie Burress and two sisters: Glenda Kay Williams and Florence Talkington.
VISITATION: 1:00 – 4:00 P.M. Tuesday, August 6, 2019 at Parrott & Ramsey Funeral Home
FUNERAL SERVICE: 4:00 P.M., Tuesday, August 6, 2019 at Parrott & Ramsey Funeral Home by Bro. John Stilts
BURIAL: Brookside Cemetery