Anthony "Tony" Edelen, 64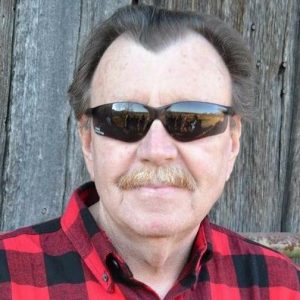 Mr. Anthony Wayne "Tony" Edelen of Campbellsville was born on June 27, 1955 to the late Gus and Flossie (Cox) Edelen. He passed from this life on Friday, August 2, 2019 at his home after a hard-fought battle with cancer. He was surrounded by those he loved.
Mr. Edelen was a family man and had a soft spot for kids and animals. He loved to spend time playing PlayStation or watching NASCAR with them, or teaching them about guns and shooting. His big heart will be dearly missed.
He leaves to cherish his memory:
His wife: Melissa "Missy" (Hicks) Edelen,
Eight children: Jessica Settles and husband Jeremy of Campbellsville, Caitlyn Bradley and husband Jason of Perryville, and Bret Cowherd and wife Chelse, Klairissa Davis and husband Austin, MaKena Edelen, Aliya Edelen, Ryker Edelen, and Reese Edelen, all of Campbellsville,
Five siblings,
Five grandchildren: Lexi, Kameron, Kadyn, Khloe, and Everly,
A special cousin: Allen Cox of Louisville,
And a host of other family and friends.
There will be a funeral service to honor the life of Mr. Edelen on Wednesday, August 7, 2019 at 1:00 PM in the chapel of the L.R. Petty Funeral Home. Bro. Dickie Rogers will be officiating. Burial will follow in the St. Frances de Sales Cemetery, Spurlington Rd, Campbellsville.
The family will receive friends at the funeral home on Tuesday, August 6, from 5:00-8:00 PM.
Memorials are suggested to the funeral expense fund, which can be made at the funeral home.