Joe Fair, 57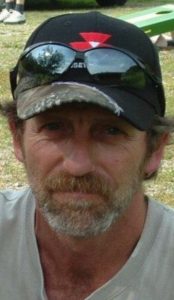 Mr. Joseph Wayne "Joe" Fair of Mannsville departed this life on Wednesday, September 11, 2019 at his home after a battle with cancer. Born on July 29, 1962 to the late Rufus and Ella Marie (Wethington) Fair, he was 57 years, 1 month, and 13 days of age. He had made a profession of faith in Christ and was a member of the Mannsville Methodist Church. Mr. Fair was a licensed HVAC installer and an employee of Keltner Contracting in Campbellsville. He loved helping people and took a genuine interest in their well-being. His faith in God and sincere, heartfelt kindness was exemplified in the care he took and the unfettered favors he did.
He leaves to cherish his memory:
His companion and love of his life: Denise Cox of Mannsville,
Two children: Rachelle Cox, and Lindsey Jeffries and husband Alan, all of Campbellsville,
Six siblings: Vernon Fair and wife Pansy of Campbellsville, Becky Martin and husband Ricky of Russellville, Kenneth Fair of Mannsville, Tammy Stayton of Campbellsville, Ronnie Fair of Campbellsville, and Donna Brewerl of Campbellsville,
Five grandchildren: Bailey Wethington, Cody Wethington, Brady Wethington, Kane Jeffries, and Haydon Jeffries,
One great-grandchild: Preston McNeil,
And a host of nieces, nephews, cousins, and other family and friends.
He was also preceded in death by a childhood sister, Debbie Gail Fair.
There will be a funeral service to honor the life of Mr. Fair on Saturday, September 14, 2019, at 11:00 AM in the chapel of the L.R. Petty Funeral Home, 1765 New Columbia Rd, Campbellsville, KY. Bro. John Hall will be officiating. Burial will follow in the Gum Lick Cemetery, 2643 Gum Lick Rd, Liberty, KY.
The family will receive friends at the funeral home on Friday, September 13, after 5:00 PM.