Cathy Routt, 54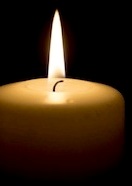 Mrs. Cathy Renee Routt of Campbellsville passed from this life on Tuesday, November 26, 2019 in Louisville at the Norton Hospital. She was born to Donald Brockman of Campbellsville and the late Joyce (Bell) Burress on April 6, 1965. She was 54 years, 7 months, and 20 days of age. Mrs. Routt was a former employee of Fruit of the Loom and a homemaker. She had made a profession of faith in Christ and was of the Baptist faith.
Besides her father, she leaves to mourn her passing: Her husband: Don Routt of Campbellsville,
One son: Timothy Williams and wife Kristen of Greensburg,
Four stepchildren: Nathan, Brian, Theresa, and Donald, Jr.,
Four siblings: Ricky Brockman and wife Brenda, Tammy Caldwell and husband Terry, and Lynn Knifley and husband Ryan, all of Campbellsville, and Michael Brockman and wife Tonya of Mt. Sterling,
Several grandchildren, including: Emilee, Lane, Lacey, Christopher, and Carley,
And a host of nieces, nephews, cousins, and other relatives and friends.
There will be a funeral service to honor the life of Mrs. Routt on Saturday, November 30, 2019 at 11:00 AM in the chapel of the L.R. Petty Funeral Home, 1765 New Columbia Rd, Campbellsville, KY. Burial will follow in the Mt. Washington Cemetery.
The family will receive friends at the funeral home on Friday, November 29, from 5:00-8:00 PM.