Zelma Downey, 63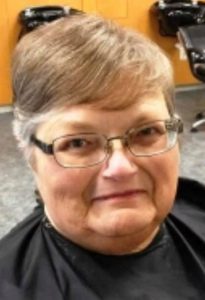 Zelma Louise Downey, age 63 of Campbellsville, died Thursday, February 6, 2020 at Baptist Health in Louisville. She was born July 22, 1956 in Shelbyville. She was retired from the Federal Social Security Administration and was a member of God's Grace Church in Campbellsville.
She is survived by her mother: Sylvia Clark Downey of Eminence; one brother: Bobby Downey of Eminence; one adopted daughter: Robin Michele Burton (Gary) of Campbellsville; niece and nephew: Rina Borders and Jonathan Downey; and great-niece: Samantha Downey. She was preceded in death by her father, Sam Downey.
Services will be held 1 p.m. Tuesday, February 11, 2020 at Sholar Funeral Home of Pleasureville. Rev. Jacky Newton, pastor of Franklinton Baptist Church, will officiate. Burial will be in Franklinton Cemetery. Visitation will be 5 p.m. until 8 p.m. on Monday, February 10, 2020 and from 11 a.m. until the time of services on Tuesday.
For more information, please contact L.R. Petty Funeral Home in Campbellsville.