Joe Huddleston, 62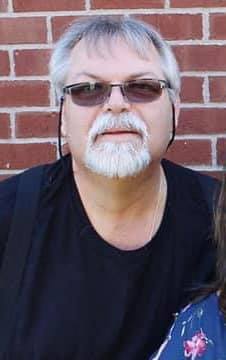 Joseph Anthony "Joe" Huddleston, Sr., of Campbellsville, the son of Joyce Maxine (Fox) Huddleston of Campbellsville and the late Lanous Huddleston, was born February 19, 1959 in Jefferson County, KY and departed this life on Monday, March 22, 2021 in Elizabethtown at the Baptist Health Hardin Hospital. He was 62 years of age.
He was a self-employed entrepreneur, owning service businesses and rental properties. "He was a jack of all trades and master of all" was expressed by his family.
Joe, as everyone knew him enjoyed mud racing, big trucks, mowing the grass on his tractor, but found great pleasure spending time with family and friends.
Besides his mother, he is survived by; his wife: Pam Huddleston; his son: Tony Huddleston, both of Campbellsville; Pascal Burghardt an exchange student from Germany; half-brother: Mike Stettenbenz and wife Gail of Indiana; his father-in-law and mother-in-Law: Charles and Pat Brown of Louisville; sister-in-law: Carol Castello and husband Joe of Mt. Washington; his brother-in-law: Joe Brown of Louisville; special friends: Doug Farmer, Jimmy Anderson and Buddy McNear and a host of exchange students all across the world and a host of nieces and nephews and great-nieces and nephews and other relatives and friends.
The funeral service for Joe Huddleston will be Thursday, March 25, 2021 at 7:00 P.M. in the chapel of the L.R. Petty Funeral Home.
Bro. Joe Castello will be officiating.
A walk-thru visitation will be after 4:00 P.M. until time for the service.
Memorials are suggested to the Pan Atlantic Foundation for exchange students or the Taylor County Middle School youth service center, both can be made in person at the funeral home.
Social distancing and masks are required.