Virginia Taylor 91,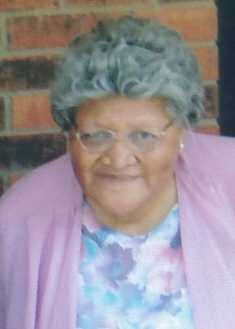 Mrs. Virginia Elizabeth Taylor of Campbellsville, Passed from this life on Friday March 26, 2021 at the Campbellsville Nursing and Rehab Center. Born September 1, 1929 to the late Robert and Sarah Davis (Penick) Taylor, she was 91 years, 6 months, and 25 days of age. She had made a profession of faith in Christ and was a member of Pleasant Run Baptist Church. She had a natural green thumb and enjoyed gardening and cooking for her family. Mrs. Taylor loved to play her harmonica as much as others enjoyed listening. She was the devoted wife to Mr. Ester Wood Taylor who preceded her in death. She leaves to mourn her passing:
Nine children : Sarah Tobin and husband Zachery, Clara Abell, Dwight Taylor and wife Becky, Connie Taylor, Kennith Taylor, Lottie Taylor, Nancy Taylor, Janice Taylor and husband Tee, and Vanessa Moorman
A host of grandchildren, great grandchildren, nieces and nephews, and other relatives and friends.
She was also preceded in death by her children: Bobby Taylor, Ivin Taylor, Danita Gay, and Betty Williams,
Eight siblings: Betty Taylor, Naomi B Taylor, Cora Lee Taylor, Hallie Taylor, Charlie Taylor, Henry Taylor, Leonard Taylor, and James T Taylor
There will be a funeral service to honor the life of Mrs. Taylor on Thursday, April 1, 2021 at 1:00 PM EDT (12:00 PM CDT) in the chapel of the L.R. Petty Funeral Home. Burial will follow in the Pleasant Run Cemetery in Green County.
The family will receive friends at the funeral home on Thursday, April 1, 2021 after 11:00 AM EDT (10:00 AM CDT) until time for service.