Kellie Rae Obanion-Allen, 35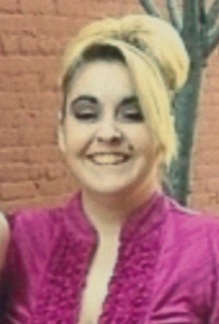 Kellie Rae Obanion-Allen, the daughter of Bridgette (Simpson) Jones, was born August 7, 1985 in Campbellsville and departed this life on Saturday, May 1, 2021 in Lexington at the UK Hospital after a long illness. She was 35 years of age.
She enjoyed the outdoors, she loved her animals and her family and she was of the Baptist Faith.
Survivors include her mother: Bridgette Jones of Campbellsville, her longtime companion: Brian Allen of Raywick; a daughter: Brianna Allen of Campbellsville, two sisters: Bobbie Jo Obanion of Campbellsville and Tonya Jean Roberts of Bardstown; a niece and nephew: Seamus and Scarlet Huber, one aunt: Carol Brown and a grandmother: Shelia Gumm.
The family chose cremation and a memorial service will be held later.
L.R. Petty Funeral Home in charge of arrangements.