Mary Remmers Miller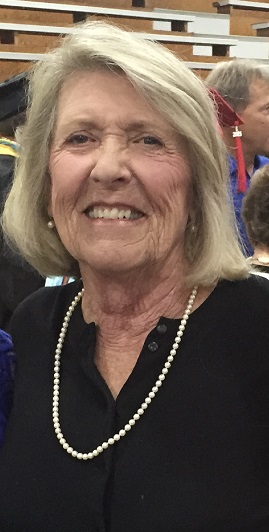 Mary Remmers Miller, born on February 28, 1940, passed away peacefully on January 13, 2022. Mary was preceded in death by her husband, James Carl Miller; her parents, August and Blanche Remmers; her brother, Ray Remmers, and sister, Nancy Remmers Cook; and grandson, Anderson Salsburg Harralson. Those who survive to honor her memory include her children, Ann Miller Lacy and husband, Jeff Lacy, of Nicholasville, Kentucky; John C. Miller and wife, Shelly Miller, of Campbellsville, Kentucky; and Stacey Miller Harralson and husband, Ben Harralson, of Louisville, Kentucky; six grandchildren, Mary Katherine Miller (Kassie), John Christopher Miller, Jr. (Jack), William Remmers Miller, Ann Caroline Miller, Mary Paige Lacy, and Benjamin Webb Harralson; many nieces, nephews, great nieces and nephews.
Mary was a graduate of Kentucky Country Day High School where she was a member of the Field Hockey Team. She attended Bradford College for Women and graduated from the University of North Carolina with a degree in English. She graduated one semester early to marry the love of her life, James C. Miller and move to Campbellsville. Mary remained a dedicated and loving wife, mother and grandmother, and friend throughout her life. Mary was active with the Campbellsville Women's League of Voters and Campbellsville Country Club Dufferettes program. She was an avid golfer with a remarkable four holes-in-one during her lifetime. Mary was a member of Our Lady of Perpetual Help Catholic Church in Campbellsville, Kentucky.
Funeral services will be at Campbellsville Christian Church at 11:00 a.m. on Saturday, January 15, 2022, with visitation for the public before the services from 10:00-11:00 a.m. Burial will be at Our Lady of Perpetual Help Cemetery. Arrangements are entrusted to Parrott & Ramsey Funeral Home in Campbellsville, Kentucky.
Memorial contributions may be made in the form of donations to Green River Ministries, 55 Clem Haskins Blvd., Campbellsville, Kentucky 42718.