Edna R. Nelson Kilby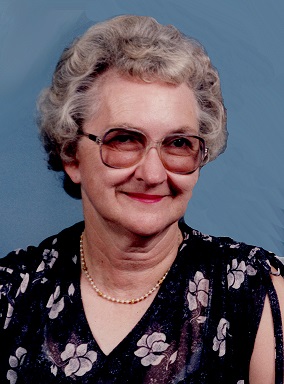 Edna R. Nelson Kilby, a long-time resident of Campbellsville, formerly of the Saloma Community, daughter of the late Jethro Glenn and Ida Bell Bacon Glenn, was born September 7, 1932 in Taylor County, Kentucky.  She passed away at 6:05 P.M., Tuesday, July 26, 2022 in Greensburg at the age of 89.
She professed faith in Jesus Christ at an early age and at the time of her death, was a member of Meadowview Baptist Church of Campbellsville and a long-time member of South Campbellsville Baptist Church.
Edna was a retired employee of Fruit of the Loom and an avid fisherman, having held the family record for the largest bass caught at the time of her death.
She united in marriage to Omer Lee Nelson, who passed away May 26, 1972.  She later married Paul Franklin, and after his passing, she united in marriage to Claude Kilby, who also preceded her in death.
Edna is survived by two sons:  Jimmie Lee Nelson, Sr. and wife, Wanda and Henry Allen "Hank" Nelson of Campbellsville; one daughter-in-law, Cindy Waymon Nelson of Campbellsville; three grandchildren: Jimmie "Bo" Nelson, Jr. and Jessica Nelson Hedgespeth and husband, Bobby of Campbellsville and Kevin Patrick Nelson of Bowling Green; great-grandchildren: Nathan Nelson, Sierra Nelson and Chase Hedgespeth and several other great-grandchildren; two sisters:  Laura Bell Lawson and Henrietta Oakes Anderson and husband, Ted of Campbellsville; several nieces and nephews and many other relatives and friends.
Edna was preceded in death by two sons:  Leroy Lynn Nelson and Frankie Lane Nelson; a daughter in infancy, Patricia Nelson; one grandson, John Daniel Nelson and one brother and two sisters:  Thomas Glenn, Dorothy Spurling Meredith and Stella Clark Martin.
The family would like to express their appreciation to the staff at Green Hill Manor for the excellent care they provided and also to the staff of the Elegant Touch for their kind consideration and service.
_______________________
VISITATION:  5:00 – 8:00 P.M., Thursday, July 28, 2022 at Parrott & Ramsey Funeral Home
FUNERAL SERVICE:  11:00 A.M., Friday, July 29, 2022 at Parrott & Ramsey Funeral Home by Rev. Brent Gupton and Rev. Jim Durham
BURIAL:  Brookside Cemetery
EXPRESSIONS OF SYMPATHY REQUESTED TO BE GIDEON BIBLES AND MAY BE MADE AT PARROTT & RAMSEY FUNERAL HOME