Charlette Allen, 76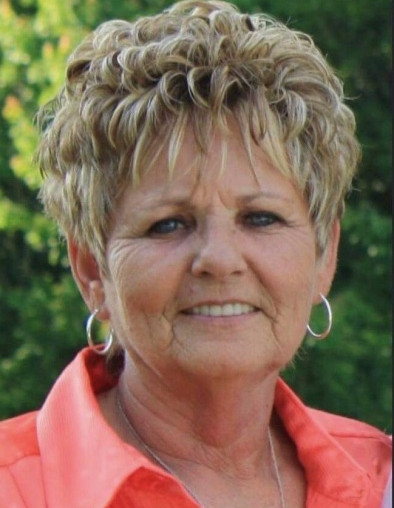 Mrs. Charlette Ann "Brownie" Allen of Roley passed peacefully from this life on Monday, August 1, 2022 at her home after a lengthy illness. Born in Tuscon, Arizona on July 19, 1946 to the late Fred and Rena Frances (Collins) Whittington, she was 76 years of age at the time of her departure. She had made a profession of faith in Christ and attended Whites Ridge General Baptist Church. Mrs. Allen – or, Brownie, as she preferred – was the head housekeeper at Lindsey Wilson College over 23 years before retiring. She was a mother first and foremost, and absolutely cherished the time she had with her family.
She leaves to carry her legacy:
Five children: Tommy Key and wife Kathy of Sano, Timmy Key of Punta Gorda, Florida, Scott Key of Mannsville, Lisa Pinkston and companion Terry Hancock of Jamestown, and Troy Key of Roley,
A brother she raised as a son: Chester Whittington and companion Becky Franklin of Knifley,
A former spouse and friend: Tom Key, Sr.,
Eighteen grandchildren,
Sixteen great-grandchildren,
A sister-in-law: Claire Ellis of Campbellsville,
Close friends: Mary Ann Parker, Amy Burton, Hope and Bill Epperson, Pam Vance, Rita Neat, and Geanie Colvin,
All of the Ellis and Dorman families,
Her Lindsey Wilson friends and family,
And a host of other family members and friends.
She was also preceded in death by a brother, Curtis Whittington.
There will be a funeral service to honor Brownie's life on Thursday, August 4, 2022 at 11:00 AM EDT (10:00 AM CDT) at Whites Ridge General Baptist Church, 600 Speck Ridge Rd, Elk Horn, KY. Bro Ricky Hogue will officiate. Burial will follow in the Roley Cemetery in Adair County.
The family will receive friends at the L.R. Petty Funeral Home, 1765 New Columbia Rd, Campbellsville, KY on Wednesday, Aug. 3, from 5:00-8:00 PM EDT (4:00-7:00 PM CDT).
In lieu of flowers, please consider memorials in the form of donations to Make Today Count, a local nonprofit organization focused on helping people in Brownie's home area. Those can be made in person at the church or the funeral home, or online through the "Donations" tab on lrpetty.com