Larry Davis, 77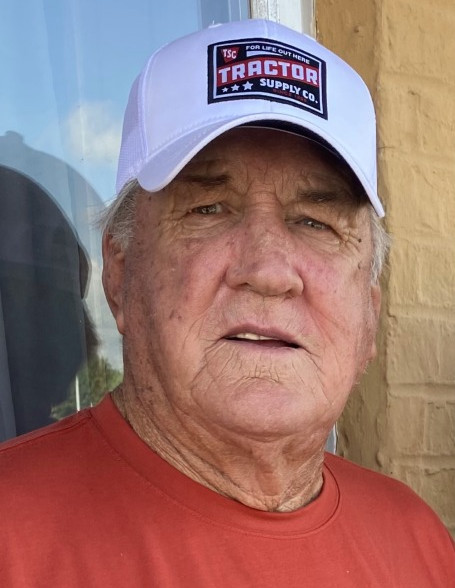 Larry Keith Davis, age 77, passed away on Wednesday, September 28, 2022, at the University of Kentucky's Albert B. Chandler Hospital in Lexington, Kentucky surrounded by his family. Larry was born on March 29, 1945 in Yuma, Kentucky to the late Dan Davis and Ethel Reynolds Davis. Larry was preceded in death by his brother, Dannie Davis, and infant siblings Joanie and Johnnie Davis. He has been the devoted husband to Carol White Davis for 60 years. Larry was a loving father to his two sons: Brian (Shannon) Davis and Les Davis, both of Elk Horn, Kentucky, and his granddaughter, Samantha Davis.
Larry began his career as a police officer for Kentucky Commercial Vehicle Enforcement in 1972. Each workday, he made the sixty-mile drive to the Elizabethtown, KY post where he patrolled the I-65 corridor. After a 36-year career in law enforcement, Larry retired as captain in 2008. He was a member of the Kentucky Fraternal Order of Police and made sure the whole family had the license plates to prove it. Additionally, he enjoyed serving as a committee member for Revisit Knifley, where he took great care to help organize his community's yearly festival.
His family is most grateful for his caring nature, youthful curiosity, and spirit of perseverance that he instilled in each of us. Following his retirement, Larry continued to work on the farm each day with the same dedication of one still working a breadwinner's 9-5. He had a passion for restoring antique tractors, meticulously caring for a rotating troop of barn cats, and collecting all sorts of items and trinkets that piqued his interest. Larry also enjoyed participating in the local tractor shows and parades. He was famously active, lively, and full of vigor until the very end.
Expressions of sympathy should be made to the Kentucky State Fraternal Order of Police, Central Kentucky Post 22, PO Box 1281, Campbellsville, KY 42719, or the Kentucky Humane Society, 1000 Lyndon Lane, Suite B, Louisville, KY 40222. Visitation will be at L.R. Petty Funeral Home in Campbellsville, Kentucky on Saturday, October 1, 2022 after 11:00 AM EDT (10:00 AM CDT). Funeral services will commence at 2:00 PM EDT (1:00 PM CDT). Burial Brookside Cemetery will be immediately after the service.