Milford Henry Lowe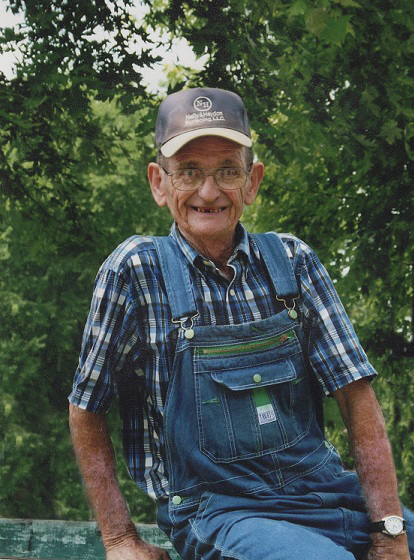 Milford Henry Lowe of Merrimac, son of Robie Lowe and Luvenia Wooley Lowe,  was born April 19, 1938,  in Taylor County, Kentucky.  He died at 8:00 A.M., Sunday, January 29, 2023 in Merrimac.   Age:  84
He professed faith in Christ and was a member of Merrimac Christian Church.
Milford was a retired farmer and a former member of the Merrimac Masonic Lodge and had served two terms as a Taylor County Magistrate.  He was a people person and was known for always having a team of mules in parades and get togethers.
Milford united in marriage to Betty Cox December 21, 1963.
Besides his wife, Betty Lowe of Merrimac, Milford is survived by two sons and two daughters:  Robie Lowe and Russell Wayne and wife, Clara of Merrimac, Lisa Garrett and husband, Curtis of Elk Horn and Debbie Nelson and husband, Leon of Campbellsville; seven grandchildren:  Rebecca Lowe, Betty Lowe, Matthew Lowe, Kevin Lowe, John Murphy, Emily Garrett and Jacqueline  Graves and husband, Dustin; one expected great-grandchild; one brother, David Lowe and wife, Susie of Franklin, Indiana; several nieces and nephews and many other relatives and friends.
Milford was also preceded in death by three brothers and two sisters:  Roger Lowe, Charles E. Lowe, Ruth Owens and Carl Ray Lowe in infancy and Ina Catherine Lowe in infancy.
________________
VISITATION:  5:00 – 8:00 P.M., Wednesday, February 1, 2023 at Parrott & Ramsey Funeral Home
FUNERAL SERVICE: 1:00 P.M., Thursday, February 2, 2023 at Parrott & Ramsey Funeral Home in Campbellsville by Rev. Don Gowin and Bro. Gerald Armstrong
BURIAL:   Merrimac Cemetery
EXPRESSIONS OF SYMPATHY REQUESTED TO BE DONATIONS TO THE MERRIMAC CEMETERY FUND AND MAY BE MADE AT PARROTT & RAMSEY FUNERAL HOME