Leona Crain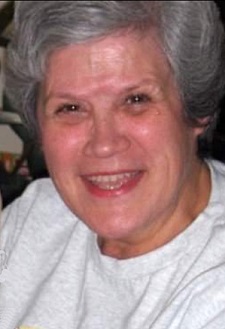 Leona Crain of Campbellsville, daughter of the late Colman Kiper and Marie Carter Kiper, was born August 19, 1949 in Grayson County, Kentucky.  She died at 5:05 A.M., Thursday, February 2, 2023 in Campbellsville.    Age: 73
She professed faith in Christ and was a member of Campbellsville Baptist Church.
Leona was a retired secretary at Campbellsville Baptist Church.
She loved being a grandma and loved her family dearly.
She is survived by one daughter and one son:  Lauren Gordon of Campbellsville and Ashley Crain of Oregon; four grandchildren:  Clayton Gordon, Jessalyn Gordon, Lena Gordon and Coleman Gordon; three sisters:  Helena Perry of Tennessee, Marietta Dennison and Regina Miller and husband, Merle of Indiana; former son-in-law, Johnny Gordon of Campbellsville; several nieces and nephews and many other relatives and friends.
Leona was preceded in death by a brother, Leo Kiper.
_______________
VISITATION:  11:00 A.M.- 3:00 P.M., Sunday, February 5, 2023 at Parrott & Ramsey Funeral Home
FUNERAL SERVICE:    3:00 P.M., Sunday, February 5, 2023 at Parrott & Ramsey Funeral Home in Campbellsville by Dr. James E. Jones
PARROTT & RAMSEY FUNERAL HOME IN CHARGE OF ARRANGEMENTS