Billy Dale Parker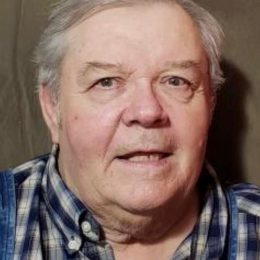 Mr. Billy Dale Parker of Maryville, TN, formerly of Campbellsville, passed peacefully from this life on Tuesday, February 28, 2023 at his residence. Born in Campbellsville, KY, July 26, 1948 to the late Shelby Parker and Effie Perkins Parker Hartfield, he was 74 years of age. He professed faith in Christ and was of the Baptist faith. Mr. Parker served his country honorably in the United Sates Air Force having served in Vietnam. He was a retired supervisor from the University of Tennessee Hospital and had also worked as an airplane mechanic. He loved woodworking, and spending time with his grandkids.
He leaves to cherish his memory: One son and two daughters: Byran Brad Parker and wife Tonda of Walland, TN, Brandi Fay Parker of Maryville, TN, and Wendi Kay Howell and husband Daniel of Morristown, TN. One sister: Shirley Catlett of Campbellsville. One Stepsister: Carol Settles, Seven grandchildren: Jonathan Bledsoe and wife Megan, Whitney Parker, Daniel Parker, DJ Howell, Hannah Parker, Alexis Howell, and Porsha Howell. Two great-grandchildren: Ryleigh Bledsoe and Noah Bledsoe, and a host of other relatives and friends.
Besides his parents he was preceded in death by his wife Hilda Parker, twin sons: Bobby Dale Parker and Robby Dean Parker, three brothers: Harvey Parker, Hollis Parker, and Guy Parker and his Stepfather: Marvin Hartfield.
There will be a graveside service to honor the life of Mr. Billy Dale Parker on Saturday, March 4, 2023 at 11 A.M. at the Elk Horn Cemetery with full military honors by the Marion County DAV Honor Guard.
Bro. Mike White will officiate.
Visitation will be held Friday, March 3, 2023 from 5-8 P.M at the L.R. Petty Funeral Home Chapel 1765 New Columbia Rd.  Campbellsville, KY.