Josephine Newton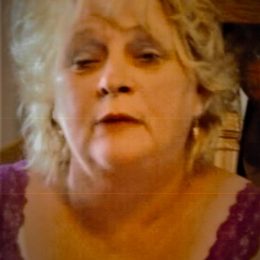 Josephine Newton, of Campbellsville, the daughter of the late Bennie L. Garrett and Lois Gribbins Garrett, was born July 12, 1953 in Taylor County, KY and departed this life on Monday, March 06, 2023 at the Select Specialty Hospital in Danville, KY. She was 69 years of age.
She had made a profession of faith in Christ and was of the Baptist Faith.
She was a homemaker and a former dietician at the former Metzmeier Nursing Home. She was also a former employee of Druther's, Wendy's and Grammar's Restaurants in Campbellsville. She loved playing bingo and visiting with family and friends.
Survivors include her husband: Roy Newton of Campbellsville, KY
Four children: Lisa Walls (Daniel), Kathy Pittman, and Elizabeth Newton (Nikki) all of Campbellsville.
Two brothers and two sisters: Connie Gribbins (George) of Campbellsville, Evelyn Cox (Bobby), of Campbellsville, JR. Garrett (Carolee) of Indianapolis, and Stanley Garrett of Mannsville. Six grandchildren and ten great-grandchildren and a host of other relatives and friends.
She was preceded in death by one son: Roy Thomas "Leroy" Newton,and six brothers and sisters: Barbara Tungate, Jeanette Clemmons, Juanita Cox, Betty Seals, David Garrett, and Hanley Garrett.
The funeral service for Josephine Newton will be Thursday, March 9, 2023 at 1:00 P.M. in the chapel of the L.R. Petty Funeral Home with burial to follow in the Tallow Creek Cemetery.
Bro. Jerry Lanham officiating.
The family requests visitation on Thursday March 9, 2023 from 10:00 A.M. until time of the service at the L.R. Petty Funeral Home, 1765 New Columbia Rd, Campbellsville.