Carroll Lee Robertson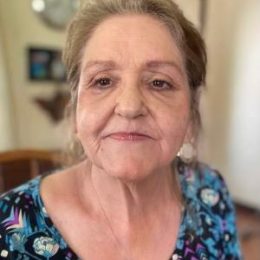 Carroll Lee Robertson, of Campbellsville, the daughter of the late Charles Kinser and Vivian Carroll Kinser, was born July 18, 1952 in Fort Knox, KY and departed this life on Thursday, March 09, 2023 at her residence. She was 70 years of age.
She professed faith in Christ and was of the Baptist Faith. She had obtained a master's degree and had been employed as a Licensed Clinical Social Worker. She loved telling stories of younger days, her grandbabies, and coffee talk at the table.
Survivors include six children: Brian Johnson and wife Missy of Greensburg, Julie York and husband Brian of Campbellsville, Amy Dale of Alaska, Barbara Tow and husband Chris of South Dakota, Aaron Curtsinger and wife Jackie and Molly Johnson and husband Joey both of Campbellsville.
Also surviving are 18 grandchildren, 3 great-grandchildren and two expectant great-great grandchildren. Her special dog: Lilly Nelson, Special friends Jessica Sullivan and son Walt Selman, Ben and Zoe Locke and son Rowan, Stephanie Super, and Theresa Collings.
She was preceded in death by her husband: Kevin Cave Robertson, one son, Jason Johnson and one brother, Larry Kinser
The funeral service for Carroll Robertson will be Saturday, March 11, 2023 at 3:00 P.M. in the chapel of the L.R. Petty Funeral Home with cremation to follow.
Family members will officiate.
The family requests visitation on Saturday March 11, 2023 from 1:00 P.M. until time of the service at the L.R. Petty Funeral Home, 1765 New Columbia Rd.  Campbellsville.