Ailene Whitlock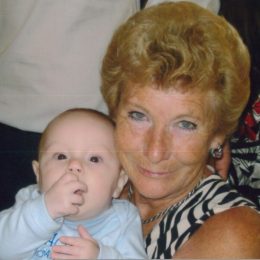 Ailene Whitlock, of Finley, KY, the daughter of the late Alfred Clever Moore and Virgie Elizabeth McCarty Moore, was born August 5, 1954 in Marion County, KY and departed this life on Tuesday, March 14, 2023 at her residence. She was 68 years of age. She was a homemaker.
Survivors include one son: Lonnie Whitlock and wife Rebecca of Marion County, One grandson: Tristan Dale Whitlock of Raywick, KY.
Three brothers and two sisters:  Junior Moore and wife Mildred, Paul Moore and wife Mary Ann, Robert Moore, Joyce Porter and Sue Cox.
She was preceded in death by two sisters: Betty Nelson and Theresa Hardin.
There will be a graveside service for Ailene Whitlock on Saturday, March 18, 2023 at 11:00 A.M. at the Benningfield Cemetery in Marion County. Bro. Freddy Thompson will officiate.
The family requests visitation on Friday March 17, 2023 from 5:00 – 8:00 P.M. at the L.R. Petty Funeral Home, 1765 New Columbia Rd, Campbellsville.